Open position for an engineer in atmospheric science measurement techniques at Institut Mines-Télécom, France
1 August 2023
The Centre for Energy and Environment at Institut Mines-Télécom (IMT), France is looking for an engineer in atmospheric science measurement techniques. The position is vacant within the research unit working on Atmospheric Science, and more precisely within the ACTRIS-EU topical centre for reactive trace gases in-situ measurements (CiGas).
The core responsibilities of the engineer are to contribute to the operation of CiGas and the associated projects by:
Organising the technical activities of CiGas-IMT Nord Europe
Ensuring synergy between CiGas-IMT Nord Europe technical staff and CiGas - EU management board
Developing, optimising, and testing advanced measurement techniques for reactive trace gases (mass spectrometry and chromatography techniques)
Developing and applying QA/QC protocols and guidelines, provided by CiGas, to Volatile Organic Compounds (VOCs) and Nitrogen Oxides (NOx) datasets
Participating in field campaigns and conducting lab experiments
Handling experimental datasets using advanced statistical tools
Writing reports and contributing to Standard Operating Procedures (SOP)
Performing technical training in French and English
Participating in audit for observational and exploratory platforms
The application deadline is 10 September 2023.
To apply, please send a CV and list of achievements and a motivation letter. Reference contacts are appreciated as well.
Read more here.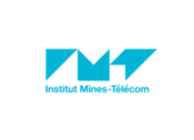 ×