LIFE MODERn(NEC) reports on air pollution
30 September 2022
LIFE MODERn(NEC) (LIFE20GIE / IT / 000091) was launched in October 2021 to meet the requirements of Art.9 of the EU Directive "NEC" (National Emission Ceiling, 2016/2284), that commits Member States to monitor the impacts of air pollutants on terrestrial and freshwater ecosystems. The European countries pursue the objectives of the Directive through a network of monitoring sites representative of the main European ecosystems.

The current NEC Italy Network consists of six forest and four freshwater sites, belonging to the monitoring programs ICP Forests and ICP Waters. Nine forest sites (including six ICP Forests) are dedicated to the specific monitoring of ozone and its effects on vegetation. Three out of the six forest NEC sites are also included in the LTER Italy Network (ABR1 Selva Piana, CAL1 Piano Limina, LAZ1 Monte Rufeno), as well as two of the four freshwater NEC sites are also LTER sites (upper and lower Lake Paione). The project aims at selecting four new forest and six new freshwater sites, to improve the representativeness of the Network.

The project also intends to implement innovative "indicators" of the effects of atmospheric pollution on ecosystems. On the 7th of September 2022, in Torino (IT), the first press conference of LIFE MODERn(NEC) took place, together with the 2022 edition of Clean Air Day, in cooperation with Clean Cities. It was the first occasion of presenting project aims to the press and the general public.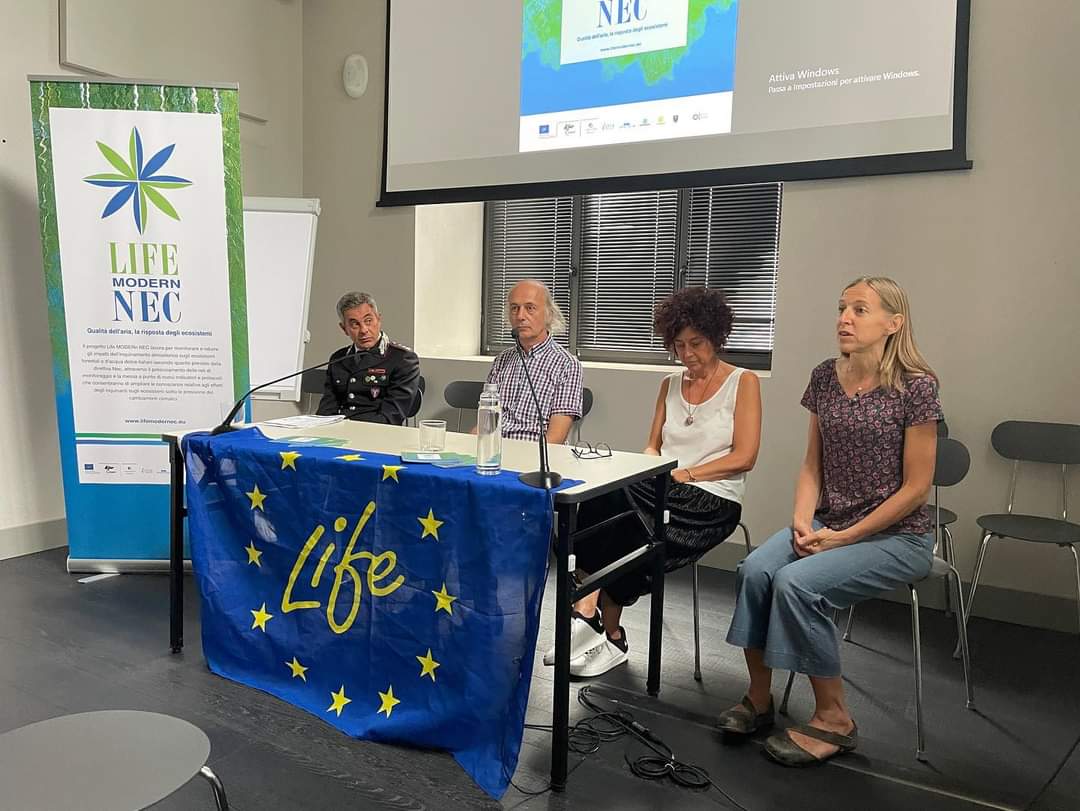 ×
First press conference of LIFE MODERn(NEC)