Coming soon: Biodiversa+ Call for Research Proposals on nature-based solutions
28 July 2023
To support biodiversity research, Biodiversa+ will launch a new transnational joint research call "Nature-based solutions for biodiversity, human well-being and transformative change - BiodivNBS" in September 2023. The call will provide a better understanding of the tipping points, trade-offs and underlying mechanisms that influence nature-based solutions and their successful implementation in terms of benefits for nature, human well-being and societal transformation.
It will address three research themes:
Synergies and trade-offs of nature-based solutions in the context of human well-being

Nature-based solutions that mitigate anthropogenic drivers of biodiversity loss

The contribution of nature-based solutions to equitable transformative change.
The scope of the call includes transnational, interdisciplinary, transdisciplinary and cross-sectoral research on nature-based solutions in all parts of the world. Eligibility extends to different ecosystems, including terrestrial, marine, coastal and freshwater environments.
The call will be officially launched on 11 September 2023.
It will be a two-stage application process, with the deadline for submission of pre-proposals in early November 2023. The deadline for the submission of full proposals will be the beginning of April 2024.
In order to provide full details of the application process, an information webinar will be organised on 26 September 2023 from 13:00 to 15:00 CEST.
More information about the call is available here.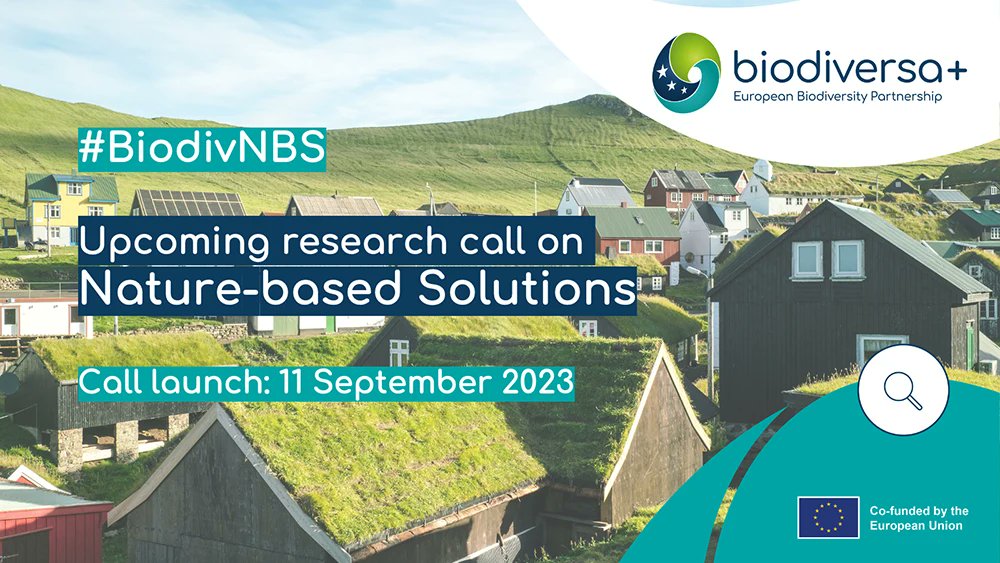 ×
The original slide promoting the Biodiversa+ Call for Research Proposals on nature-based solutions. Credits for the image go to Biodiversa+.