Access to Europe's most advanced facilities for observation and exploration in atmospheric science is open by 25th September 2023
4 August 2023
ATMO-ACCESS offers combined and integrated access to preeminent European atmospheric research facilities, comprising Observation Facilities, Simulation Chamber Facilities, Central Laboratories and Mobile Platforms.
The current call will provide access to 56 of the leading European atmospheric research facilities, with 9 new platforms being included. A full list of facilities can be found here. In addition, the possibility of remote access to services is also provided to enable the users to perform a research project without the need to visit the facility on site. Users are provided with free-of-charge access to the facilities for use of the infrastructure, instrumentation, or expert support. They may also benefit from a contribution to support some of their accommodation and travel costs.
Applications for access within this call are available via the PASS Platform.
More details on how to apply can be found here.
Deadline for applications: 25th September 2023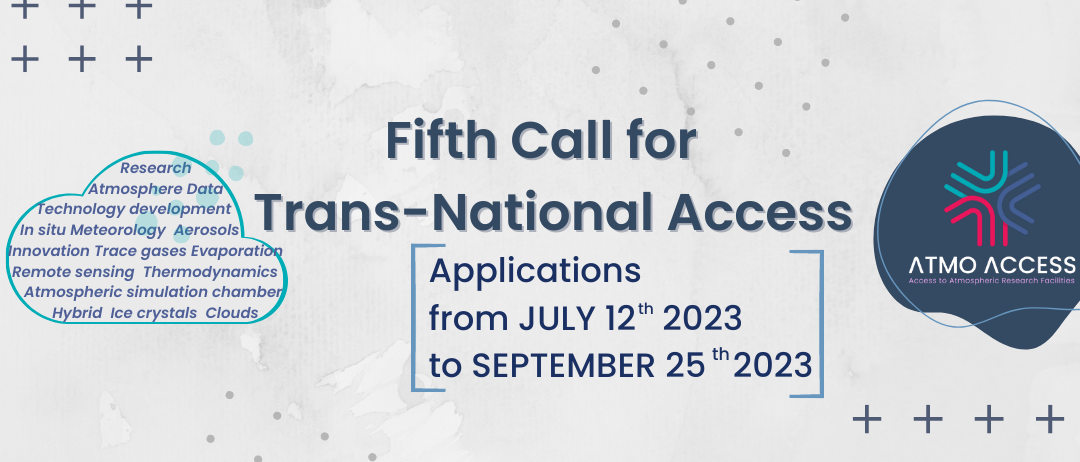 ×