Postdoc position on Ecosystem Services in Landscapes facing Climate Change, University of Bayreuth, Germany
23 May 2023
The interdisciplinary research of the Professorship of Ecological Services (PES), University of Bayreuth aims at better ecological management of agriculturally dominated landscapes facing climate change. Towards this goal, a Postdoc position (6 years, 100%, A13Z Akademische Ratsstelle auf Zeit) is currently available.
Candidates will develop spatial models of land use and ecosystem services in regional human-environment systems to explore historical developments, optimise current systems and/or build future scenarios.
The position starting October 1, 2023 or later is initially offered for 3 years and after successful evaluation for another 3 years.
Qualifications for the open position:
Candidates holding a PhD degree in environmental, natural, social sciences, geography or economics are invited to apply, because the work will be interdisciplinary
Very good study record
Methodological knowledge in ecosystem services models (e.g. InVEST, SWAT), GIS / geostatistics in R or agent-based models (preferably NetLogo) is expected
Deadline for application is June 1, 2023 or until the position is filled.
Learn more here.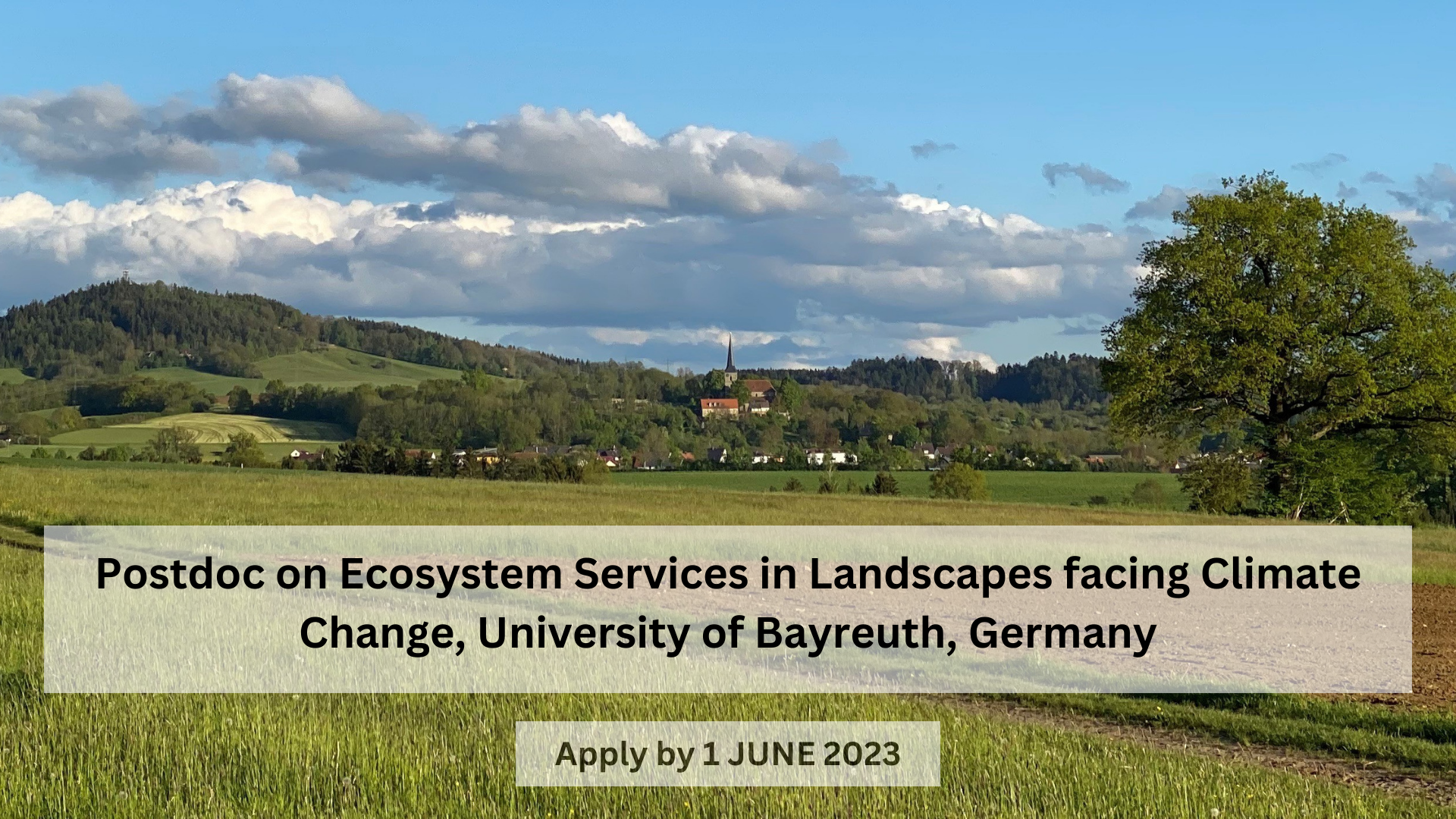 ×